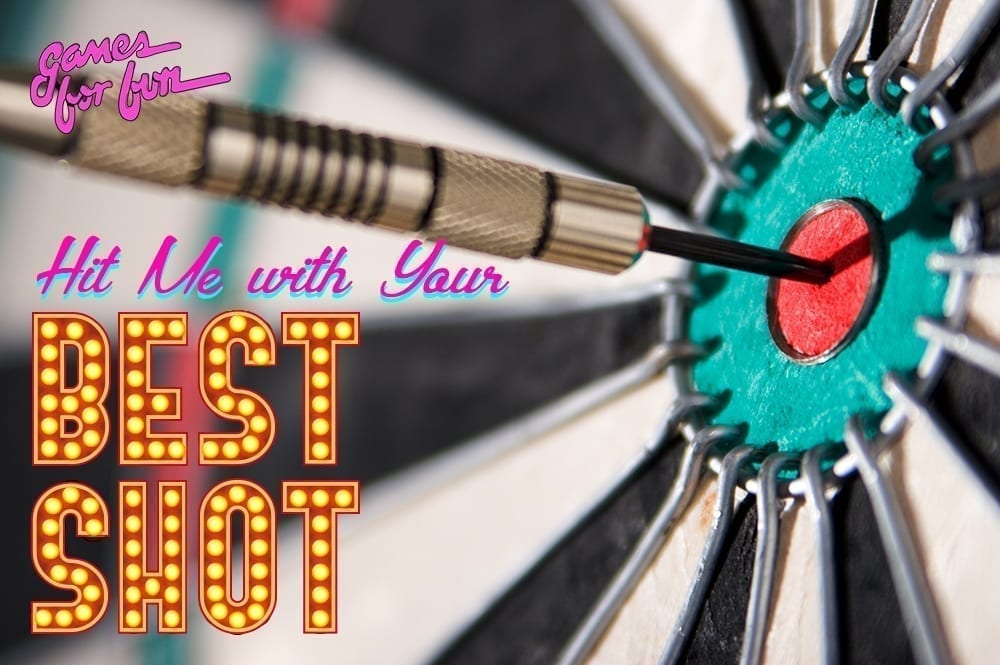 15 Jun

Hit Me With Your Best Shot

You've seen dart boards everywhere. In your favorite bar, in your best friend's basement or the garage hang out that you had growing up. Almost everyone has picked up a dart and hoped that they would hit that bullseye. More likely than not your dart landed on the wall next to the dart board, but enough on that. Darts have a rich history. As best as we can tell, the practice of throwing "arrows" to hit specific targets started through archery. The miniaturized version of archery could be found in pubs all across Europe. But after World War 1 its popularity expanded. Leagues began to be formed and the American, Australian and New Zealand soldiers who had learned the game while overseas brought it home.
Fun Fact from the Professional Darts Players Association:
"The legality of darts (whether it was a game of chance (illegal) or skill (legal) was challenged in a Leeds court in 1908 when a publican, Jim Garside, was prosecuted for allowing darts to be played in his pub, the Adelphi Inn. Fortunately, Jim took along with him his best player William 'Big Foot' who by demonstrating the game so impressed the magistrates that the decision went in darts' favour." (source)
The appeal of darts is felt worldwide. Today, there are substantial yearly tournaments held to show the skill and mastership of its players. But with every good game, its premise is simple enough that anyone can play. Whether you are trying to see who can get a bullseye to the more sophisticated games of 301,501 or cricket; darts is a game that can be enjoyed by everyone. If you are looking for your own dartboard or darts, please check out what we can offer you in our store or on our online store. Feel the pleasure of becoming skilled at one of the oldest known games today!